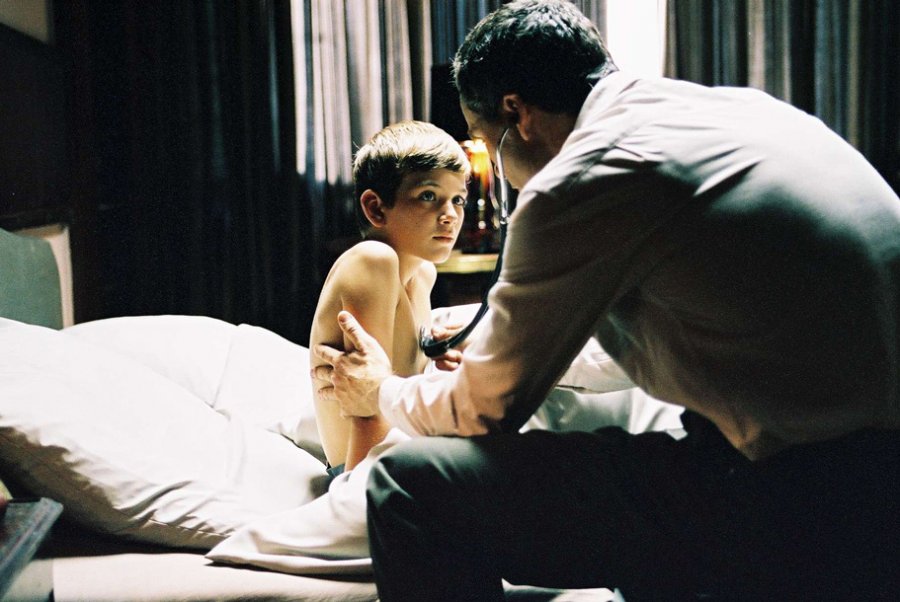 Short film based on Franz Kafka by Tobias Frühmorgen
17mins. 35mm.
Director. Tobias Frühmorgen
Screenplay. Tobias Frühmorgen, nach der Kurzgeschichte "Ein Landarzt" von Franz Kafka
Cinematography: Max Penzel
Production design: Irina Kromayer
Sounddesign & music: Martin Frühmorgen
Production manager: Felix Leitermann
see cast and team
see festivals and screenings
read opinions about the films
nominated for the German Short Film Award 2004
with
Ingo Hülsmann, Christina Geiersberg, Adrian Ziegert
Wilhelmine Horschig, Cordula Zeller, Gundi Anna Schick
Horst Grützner, Daniel Bucher, Boris Schumm, Sven Prietz
Links.
Facebook – IMDB – Crew United – OMDB
supported by FFF Bayern
Trailer.
Ausschnitt.
Film.
Menschenkörper – Human Body can also be watched on YouTube.
---